"I am just listening to glass and its will" - Renata Schirm, former Renata Jakowleff

Renata Schirm is a Finnish glass artist who works at the crossroads of artisanship and arts. She is renowned for her experimental, groundbreaking techniques and her ability to challenge her process continually, Schirm has been working her media for more then 20 years. Her art work are included in many international and Finnish Art and Glass collections and can be seen world wide in fairs, exhibitions and museums devoted to collectible design, material and contemporary art.

CURRENTLY RUNNING
Gallery Lokal Helsinki
Annankatu 9
https://lokalhelsinki.com/
RECENT
Gallery Factory2, Seoul, Korea
December 2022
https://factory2.kr/
Art Basel
16.-19.6.2022
Represented by Todd Merrill Studio
HIDDEN, Forms of the Senses
FISKARS VILLAGE ART AND DESIGN BIENNALE
22.5. - 4.9.2022
https://onoma.fi/en/nayttelyt-2/
VOIPAALA ART CENTER
12.2. - 10.4. 2022
https://voipaala.valkeakoski.fi/en/
COLLECTIBLE FAIR WITH GALERY LOKAL HELSINKI
Online Fair 28-30 May 
VIP & Press Preview 26-27 May
https://collectible.design/
EUROPEAN GLASS CONTEXT 2021
11.9. - 21.11. 2021
Renata Jakowleff is selected to the European glass biennale. in Bornholm, Denmark
Exhibition opening September 11th  2021
Image by Anders Sune Berg
TOUCH
"Bijoux" presented at the Espoo Museum of Modern Art permanent exhibition, Touch.
Jakowleff is selected to represent glass art from Finland in Homo Faber Guide. The Guide is an online, searchable platform, which showcases artisans, ateliers, museums, galleries and experiences linked to the world of fine craftsmanship around Europe.The portal connects art enthusiasts, collectors, clients, galleries, curious travellers and designers with the continent's crafting excellence. 
https://www.homofaberguide.com/en/discover/artisans-jakowleff-renata
Gallery Lokal Helsinki
October 2020, solo exhibition
Collectible design fair
Brussels 5.-8.3. 2020
presented by Gallery Lokal Helsinki
The Finnish Season
Spazio Nobile, Brussels, Belgium 
20.9 – 22.12. 2019
"Coming home"
Gallery Lokal Helsinki
Opening on the 3rd of October at 17.00.
Mänttä Art Festival
Chart Art fair
Copenhagen
30.8.-1.9.2019
Keep Your Garden Alive
The Finnish Cultural Institute, Paris, France
24.4. – 13.7. 2019
Coming Home II
Lokal Helsinki
7.4.–12.5.2019
Collectible fair, Brussels, Belgium, 14.3 - 17.3. 2019
represented by Gallery Lokal Helsinki
Coming home, 15.11.2018–20.01.2019
Gallery Lokal Helsinki
Opening exhibition
Finnish Institut Paris
Reflection painting, gold exhibited until August 2019
60 Rue des Écoles, 75
Tulevaisuuden klassikot
Antiikki & design 9/18
www.antiikkidesign.fi
Objects
8.-23.9.2019
Gallery Lemmetti
Yrjönkatu 8, 00101 Helsinki
Love and money art space
Hasan et partners
February 2018, solo exhibition
www.loveandmoney.info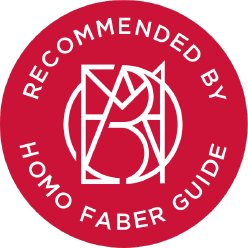 This is the official site of glass artist Renata Schirm, former Renata Jakowleff. You have possibly entered this site from www.renatajakowleff.com.